Top 6 best digital marketing training institute in Udaipur
Udaipur, also known as the city of Lakes, has emerged as a very important business center in recent years. With tourists and visitors coming from around the country and world, many businesses have emerged and are coming up each day.
Hence, it can be siad that Digital Describe and Anjni Kumar Nandwana offers the best digital marketing course in Udaipur with assured recruitment guidance based on their years of experience and knowledge
In that case there is a very dire need of elegant and result driven digital marketing Agency. This Blog covers the best digital marketing training institutes and agencies in Udaipur for you to choose from best.
1. Digital Describe
---
Digital Describe is the best digital marketing institute and agency in Udaipur. It is the first Digital marketing Agency that not only provide online training with offline sessions, but also free tutorials through the means of YouTube channel, both in Hindi and English, with same name. Founded in year 2018, by Mr. Anjni Kumar Nandwana, it is fastest growing digital marketing institution with top satisfaction rate of students. Mr. Anjni Kumar Nandwana offers a great and deeper insight in digital marketing with years of experience himself as digital marketer and trainer. This has helped him and allowed to offer the best and latest digital marketing practices and trends.
With more than 12 modules covered in 3 major sections of Search Engine Optimization, Social Media Optimization, and Social Media Marketing with the additional information on Graphics designing and web development. Besides this, the agency also offer the facility of earning multiple certifications from Google, SEMRush, Ahref etc. This adds up to the professional profile of the student or trainee and helps in getting success as a digital marketer.
The course includes the modules that inculcates practices and topics like Facebook ads, Instagram ads, Google AdSense, Graphics designing, content based marketing, email marketing, social media profile management, website development, and ranking up the sites of clients. It also provide the lifetime support with placement assistance from the institute in light of latest upcoming technological and digital marketing trends
Contact Details
Phone:+91-8905890156
Address: 2-KH-21, Sector 5, Hiran Magri, Udaipur, Rajasthan
Mail: info@digitaldescribe.com
Website:www.digitaldescribe.com

2. IIDE- Indian Institute of Digital Education
---
IIDE or Indian Institute of digital Marketing is one of the leading and very reputed digital marketing agency and training institute in Udaipur. With practical oriented and live classes with holistic curriculum, they impart the latest and trending practices about digital marketing. They are gradually spreading their branches in all major cities of India. With a job oriented training measures and practical approach of learning, they are developing students into Digital Marketers. In addition to this, they also offer online classes and sessions which improves their reach.
With multiple certifications and use of advance teaching technology, students can learn the overall concepts of digital marketing with great ease. They also provide short video lectures for self-paced learning of students. Besides this, guest lectures of experts and professionals are been held time to time to get a better idea about ongoing market trends. It keeps the management and students, both, in line with latest digital marketing practices.
The course includes the components like e commerce marketing, social media marketing, search engine marketing including Google Ads and PPC, content based marketing, Web designing, strategy development, and graphics development. As all this skills are well looked after in implementation of digital marketing and online promotional measures, IIDE see through the proper assimilation of all this concepts in their course for optimal research. In duration of about 2 months, IIDE make sure that their students get a better grasp of digital marketing concepts. Other than this, they can also work on live digital marketing projects to run a better digital marketing campaign.
3. Digi Trainers
---
One of the best digital marketing training institute in Udaipur, they are known to offer the holistic and student oriented digital marketing course. Equipped with latest technologies and implementing the latest digital marketing techniques, they are reputed to offer best service in town. They also implement the applied research of the client and competitor to get the optimal result. With a course covering a duration of 3 months, they cover several modules that covers every aspect of digital marketing and industrial standards.
A complete overview of digital marketing and basic concepts of online promotional practices like SEO and SEM are applied with an insight of graphics designing and content creation. Other than this, they also provide the knowledge about copywriting and content based mobile marketing facility that makes them an ideal choice. In the duration of 3 months, the students are expected to get the in depth knowledge of digital marketing with proper idea about the implementation of various tools and techniques.
The major benefits of course includes 100% job assistance, practical learning and major certifications which not only improve the professional profile of their students, but also enable them to get a better job as digital marketer. In addition to this, they also organise various seminars and workshops time to time that helps them to have a regular contact with students and provide a basic insight about digital marketing. Besides this, they also offer internships to the technical and non-technical students to get a certification as per job perspective.
4. UiDM- Udaipur institute of Digital Marketing
---
UiDM is a very affordable and relative digital marketing institute and agency that offers the optimal training on a very reasonable cost. They offer multiple course modules which help in working in a better way as a digital marketer. Besides this, the concepts of SEO and SEM are also imparted which improves their effectiveness as a coaching/training institute. In addition to this, the institute also offers multiple certifications from major technology giants like Google and SEMRush.
The trainers are well educated and possess deep knowledge of digital marketing concepts. In addition to this, UiDM allows its students to work on live projects that helps in getting better insight and improve the knowledge of the students. In depth insight of digital marketing is imparted in a course of 3 months. Also they arrange certain guest lectures time to time in order to offer their students with an in depth insight and knowledge of latest trends sets and techniques that are prevailing in market.
5. Eduwings
---
Eduwings is a founded in year 2016 with the aim to offer best digital marketing training to professionals in Udaipur, on reasonable cost. They offer a certification course on digital marketing and promotional techniques which are implemented in the field of digital promotional practices.
Other than this, they also offer additional vocational training like Graphics designing, influencer video marketing, Affiliate marketing to get optimal results. In addition to this, they also explains fundamentals of search engine optimisation and Google tools.
6. Victorrious Digiital
---
Victorrious Digiital is a leading digital marketing institute based in Pune that also offers online digital marketing course facility in Udaipur. With a well-structured teaching module and job oriented digital marketing facility, thy cover topics like Google Ads, SEO, Social media marketing, Freelancing, Content creation etc.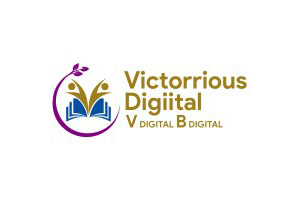 They offer the service of pre-recorded videos and live classroom session for each student which allows the students to gain interest in them. Students can also register for their repeat or backup class for the revision service. They also offer customised and interactive lectures which will help in improving the learning and core concepts of digital marketing. Our mentors will enhance your knowledge and after the completion of course, they also offer you a proper placement assistance which will help you to make the career in Digital Marketing industry.
FAQ
Q. What things to keep in mind while choosing a digital marketing course?
There are many factors which you are required to keep in mind while selecting an institute for a digital marketing course. First and foremost is to consider their placement counts. the number of recruitments a company has given shows their proficiency as digital marketing institute. Also see through their syllabus and course material that they are offering and what unique factor that they have from other counterparts. Time duration is also a very crucial factor that is required to be kept in mind. After all this, you can negotiate and decide upon the cost of the best digital marketing course for you.
Q. why is it important to do a digital marketing course?
As more and more businesses are growing and moving towards internet, the marketing and promotional practices are also turning digital. hence to cope up with this trend, businesses are opting for digital marketing. If you want to learn it for your business, it will help you reach your customers globally with less effort and time. If you are lookig for a career option, good news for you. Digital marketing is the next big thing as there is going to be a huge need of digital marketers in the future in various industries. So getting trained in digital marketing course from a proper institute is very important.
Q. Which industry uses digital marketing to its maximum extent?
Well you should rather ask which industry doesn't. in the present scenario, each and every business and individual entity is using online promotions and digital marketing for their branding or marketing. Major sectors that are gradually transforming from a traditionally driven to the online marketing-based industry are education, IT technology, fashion, electronics, automobile, retail, food and beverages, luxury products, hospitality. Even the sectors like pharmacy, real estate and banking are turning towards online promotional methods to reach out their customers.
Q. Who is a digital marketing trainer and why are they important?
A digital marketing trainer is an expert that deals and trains others to use digital marketing mediums and practices for their professional and business growth. they hold years of experience and expertise in the field of digital marketing with a well-counted knowledge about using online promotions for various sectors. They are important as they can give you a good exposure about various techniques of digital marketing that are used. they are the best people to get suitable digital marketing course and training.
Final Conclusion
---
In the duration of 3 months of the course, they offer the facility of internships and live projects to get the better exposure of the digital marketing trends on going in market. Besides this, they also offer the facility to get the vocational training and interview preparation to enhance their professional strata. Other than this, guidance about graphics designing and freelancing work is also given which improves the insight of the students about career options in digital marketing.